Check the current firmware version 
Run the Beagleprint app and click the camera video, then click the camera setting icon, and select the camera information, you will find the current firmware version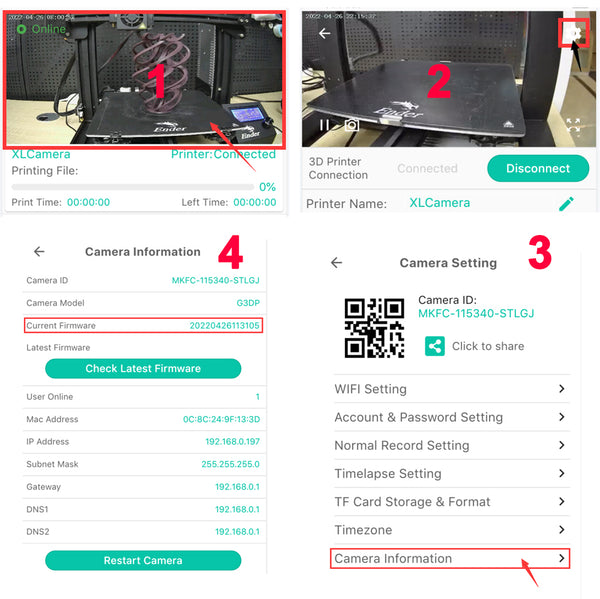 Download and copy the latest firwmare to TF card 
Firmware Download
Copy the firmware to TF card
Copy the downloaded firmware to the root of TF card.
Insert the TF card for the upgrade
Plug off the power cable of Beagle camera, then insert the TF card into camera and plug in the power cable of camera (Take off the power first, then insert the TF card!). You will hear the voice of "The camera is upgrading, please wait for one minute. The camera will be restarted automatically. " The whole procedure will take 1-2 minutes, then the camera will connect to the WiFi again, you will hear the voice of "Successfully connected to the wifi" again. 
Please note: DO NOT power cut during the upgrading process, otherwise, this will make the camera will be brick. 
After the upgrade, you can check the firmware version in Beagleprint if it's success.